DaaS on Azure
QUICK: Go live in minutes with your Azure DaaS Virtual Desktop GLOBAL: Deploy on any Azure region across the world FAST: Up to two times faster than a normal PC PRE-PACKAGED: Comes with Windows and Office 365 Instant Scalability, Standardized, One flat rate, access anywhere
SCHEDULE YOUR DEMO
Access the fastest, most secure, and affordable virtual PC with vDesk. Our virtual PC service will help you grow your business by transforming all of your devices into powerful desktops that you can access anywhere.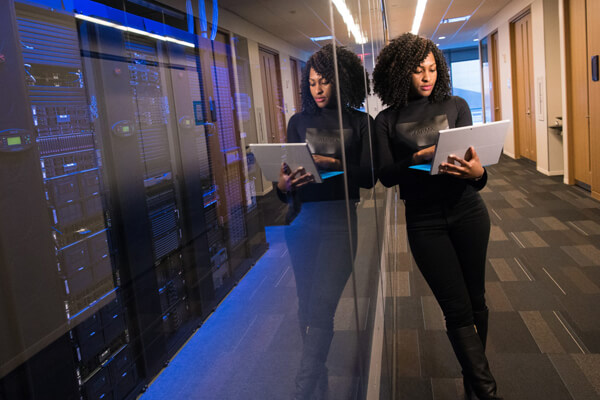 Easy to manage and deploy
Create & manage cloud desktops & users
24/7 help desk support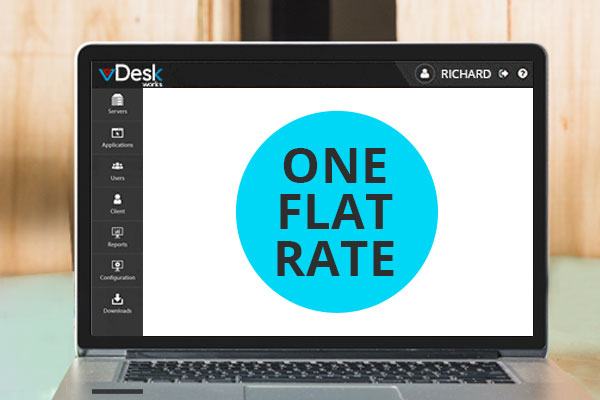 One flat rate
Customized, flexible solutions
No hidden fees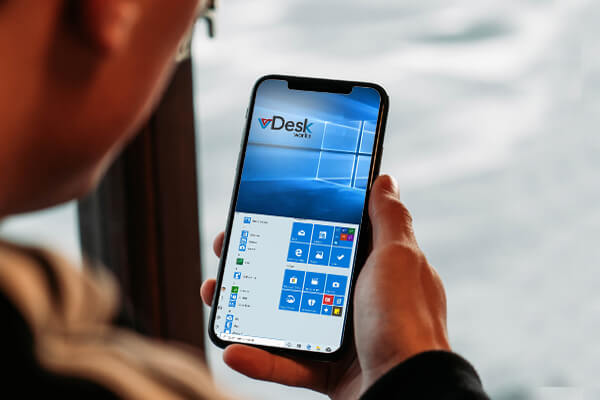 Works on any device
Collaborate anytime, anywhere using
browsers or desktop clients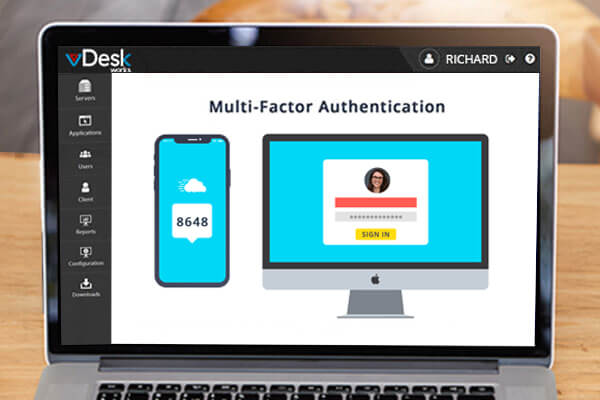 Secure
Encrypted data access and transfer
Data Loss Prevention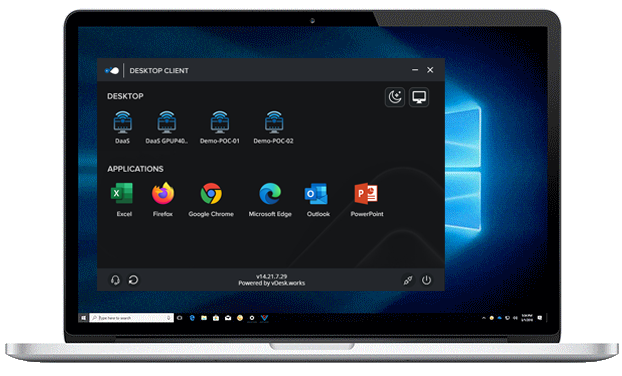 Cutting-Edge Technology
Automation with PowerShell API
vDesk.works PowerShell API automates complex and repetitive tasks with PowerShell cmdlets with the corresponding parameters.
Session Load Balancing
vDesk.works Azure DaaS manages session-based load balancing, which enables the load balancer to bind a user's session to a specific instance. This Azure DaaS service ensures that all requests from the user during the session are sent to the same instance. Routing client requests across all servers capable of fulfilling those requests in a manner that maximizes speed and capacity utilization and ensures that no one server is overworked.
Get DaaS Now
Disaster Recovery
Secure IT Operations
vDesk.works' Azure DaaS solutions offers step by step disaster recovery strategies for recovering disrupted systems and networks from minimizing negative impacts to company operations.
A disaster recovery plan provides a structured approach for responding to unplanned incidents that threaten a company's IT infrastructure, including hardware, software, and networks.
Azure Recovery Solution
vDesk.works supports the Microsoft Azure DaaS Azure recovery plan. With the vDesk.works on-demand recovery plan, you can monitor your applications for a warning sign that may require proactive intervention.
Our failover and high availability strategy keeps your vital data secure with regular snapshots and incremental backups.
Because vDesk.works cloud-based solution delivers virtual desktops and applications to end-users on any device.
Get DaaS Now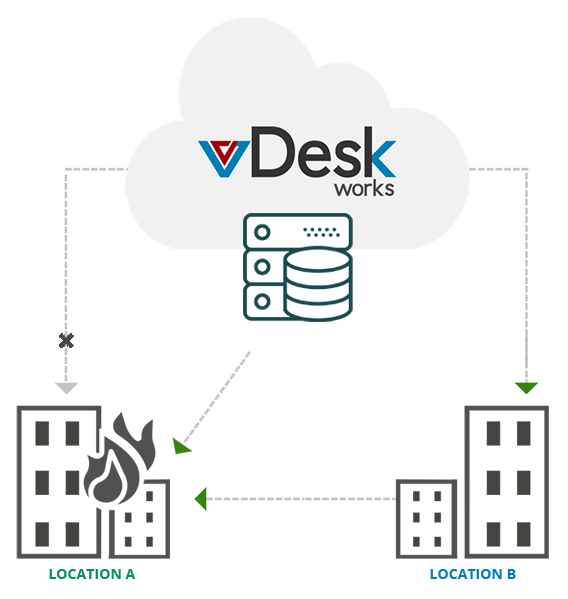 vDesk.works for on Premise to DaaS
Centralized Shared Publishing
Managed desktop services by vDesk.works helps you to share your local file server with its secure environment portal. You can access on premise file server anywhere over the internet.
No need to go back to the office for collecting the essential and potential data or files. Just use the vDesk.works client to access your local file server.
Physical Desktop Publishing
vDesk.works is a well-known desktop as a service provider that helps you mount your physical machine anywhere through the help of the vDesk.works manager. It also supports AWS DaaS.
This Azure DaaS feature allows us to carry over data located on the local computer to the vDesk.works environment reducing the need for creating or copying files across different media.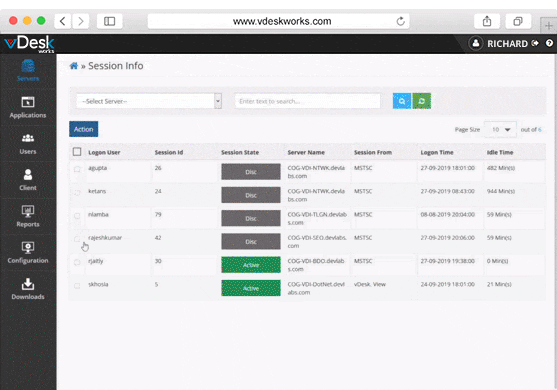 Deploy on any Cloud
Cloud Integration
Deploy vDesk.works on cloud servers and have easy access available to multiple devices at the same time.
Hybrid Deployments
Share the vDesk.works environment with physical servers and cloud DaaS solutions. Data can be synchronized.
Simple-to-Deploy
vDesk.works installation has never been easier to deploy with simple to use pre-configured wizards and configurations.
Private Cloud
vDesk.works Azure DaaS functionality can be deployed on servers with customized applications and DaaS cloud services according to business needs.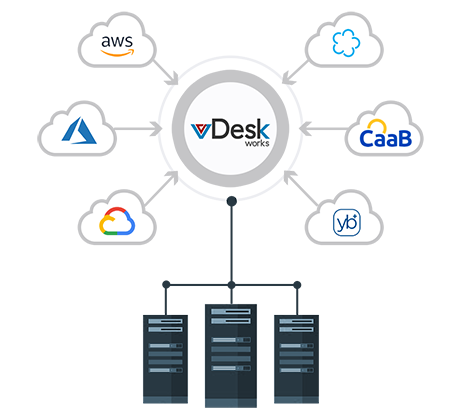 Backup and Restoration
Eliminating Backup Complications
Local Data backups cannot always restore all of a system's data and settings. For example, computer clusters, active directory servers, or database servers may need additional forms of disaster recovery Azure DaaS solutions.
vDesk.works eliminates this cumbersome process by providing a safe DaaS protected environment.
Set Backup Intervals
With vDesk.works infrastructure, you can choose the frequency of data backup intervals, whether its incremental backups or snapshots of VM we got you covered.
It's common in some instances that accidental deletions or Database corruption might occur.
Our state of the art backup procedures and unbeatable Azure DaaS solutions will have you back up and running in no time.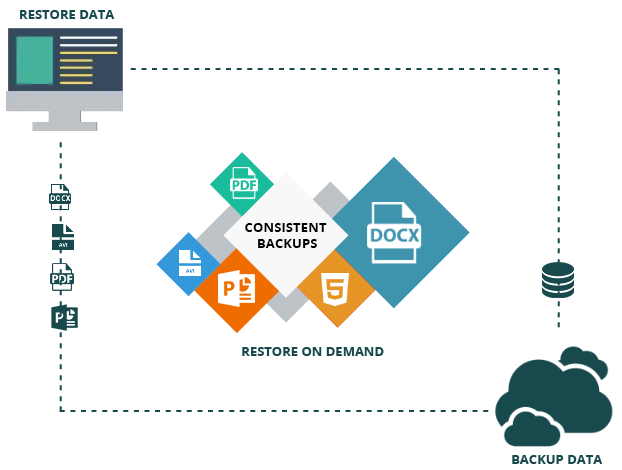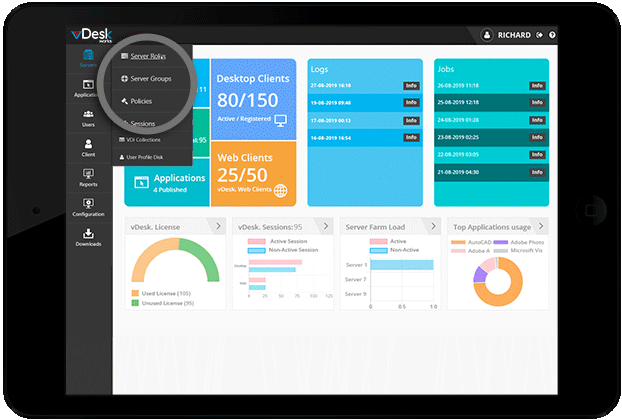 Interactive Dashboard
Visualizing All Data, At a Glance
vDesk.works dashboard provides you with interactive information about your DaaS environment, including the server farm health, logs, reports, application usage, etc.
Intuitive Orientation and Navigation
vDesk.works dashboard provides you with interactive information about your DaaS environment, including the server farm health, logs, reports, application usage, etc.
Server Farm Management
vDesk.works allow administrators to deploy and manage the performance of up and running servers and applications on a DaaS website in a single click.
Get DaaS Now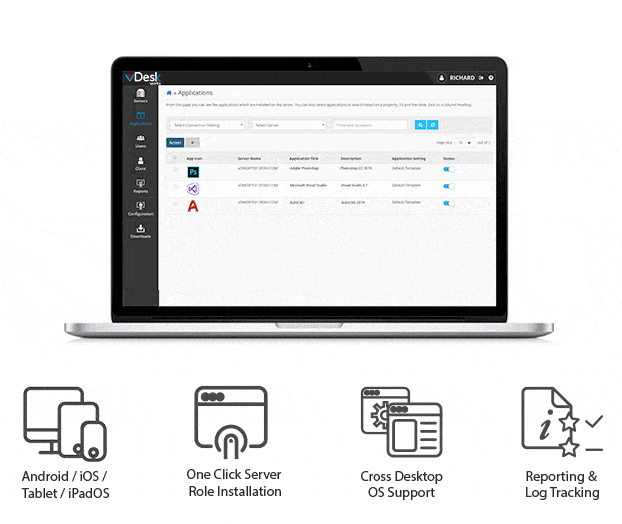 Centralized Management
One-Click Server Role Installation
Management Console provides options to assign server roles with a single click. Role management becomes easy with this DaaS solution.
Load Balancing
vDesk.works Load Balancers identify in real-time which server can best meet client requests while ensuring heavy network traffic doesn't overwhelm the server.
Publish RDC of Physical System
Remote Desktop Connection is a Windows 365 DaaS solution that allows you to connect to remote computers. RDC can minimize the need to have separate devices.
Benefits of vDesk.works for your Business
Ease of Use
Deploy and control everything from a centralized console
Security
Minimize the threat of data theft with secure access. Only registered users can access applications
Mobility
Manage vDesk.works locally or through a secure access web browser
Cloud
Get the benefits of the cloud while still retaining control of software and data
Cost Saving
vDesk.works DaaS removes the need of dedicated IT infrastructure and promotes Bring Your Own Device (BYOD)
High Availability
vDesk.works Azure DaaS clients are hosted on virtual machines guarding against everything from hard disk failure to a complete server failure
Instant Scalability
Quickly scale the environment up or down as the user count fluctuates
Competitive Advantage
Applications that are critical for growth and success can be online almost instantly
Personalized Experience
Customize application delivery, security and controls according to job role, group or campaign
Maintain Compliance
Ensure users are meeting your compliance standards by instituting compliant virtual desktops
Testimonials
I am usually on the road, meeting new clients, demonstrating to them our product, and working with my pre-sales team over remote locations. vDesk.works gave our team a perfect platform to access their personal desktop on Chromebooks, tablets, and phones.

Kelvin Justice

GLF Technologies

We were introduced to vDesk.works, which has helped our clients manage their day-to-day operations and leverage the performance we have both on the front-end and back-end.

Chris Salyers

Yottabyte

Our contractors working on remote sites could not access the centralized data and work within our solution. vDesk.works solution has enabled us to take our LAN-bound accounting solution to the cloud. Our contractors have access to our centralized account books in a secure environment wherever we go.

Sal Kler

Austwide Invest